Esports Business League
Esports Business League Season 2 has concluded. Check out who the new champions are!
Go to EB-League
Bellum Gens Elite - Stara Zagora
The first professional Bellum Gens CS:GO tournament was held in the city of Stara Zagora! Check out who the champions are!
Go to BGE-Stara Zagora
Design and Share CS:GO Strategies
The only online CS:GO strategy editor freely available to everyone! Discuss public strategies with everyone and build private strategies for your team only.
Manage your CS:GO Team
Recruit your team and manage your team member roles, team strategies, practice times and more....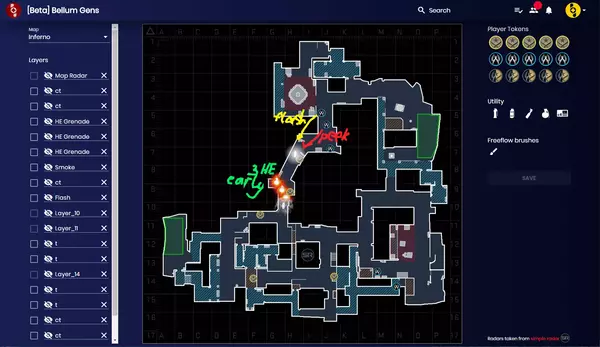 CS:GO Strategy Editor
Bellum Gens provides an in-browser CS:GO strategy editor with all maps available. You can pick a map and draw strategies on the map radar, then share with the community for discussions, or make it private and share it with your team only.
We're fully open source! We appreciate your feedback!
Bellum Gens enables your CS:GO Team
Bellum Gens is a CS:GO team finding and team management application, which allows players to look for teams matching their skill and availability, and team owners to manage their teams' roster and general organization. Because CS:GO is a team game!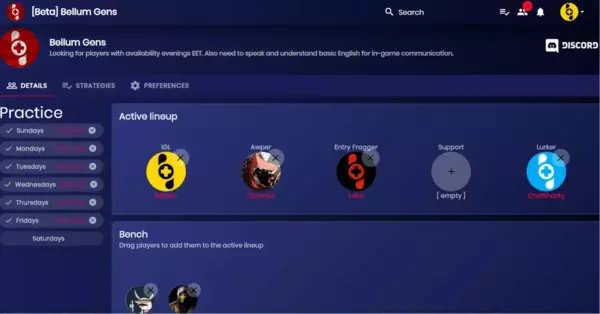 Follow us for updates
About us
Bellum Gens is founded by two passionate about gaming friends. Bellum Gens is an esports organization focused on the development and popularization of esports in Bulgaria. We want to make esports a recognizable topic for the business and thus to help the development of all esports project in Bulgaria and on the Balkans.
Contacts